Full Name (Now):
Martha Motzing
Served:
May, 1989 to November, 1990
President(s):
George H. Jones

Family Information
Spouse:
William John Motzing
Children:
William John Motzing, Jr. (a.k.a. ''Liam'')



Personal Information
E-mail addresses and other personal information such as mailing addresses, job information and phone numbers are viewable to other registered alumni only.

To contact the person through the site, Click Here
Personal Photo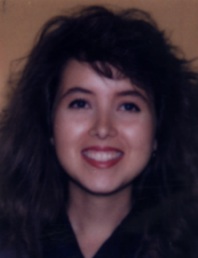 Cities and Companions

MTC President Edgar J. Pinegar
MTC Companions:
Sister Lorna McGregor (from Scotland), and
Sister Lezlie Kunkel (from Alberta, Canada)

Cwmbran, Gwent, Wales:
Sister Sheri Browning (from Tennessee),
Sister Nicola Hawkins ''Nicky'' (from Kent, England), and
Sister Lezlie Brown (from Colorado) ''la hermana de Colorado con el cabello colorado''.

Swansea, Wales:
Sister Nicole Bressem (from Germany).

Then I was supposed to go to Camborne, England to Sister Catrin Davies (from California), but instead was moved to Exeter, England where I was in a threesome with two older sister missionaries, one British and the other American, whose names I can't recall at the moment.

Plymouth, England:
Sister Dawn O'Connor (from Birmingham, England), and
Sister Hanne Paulsen ''Polly'' (from Norway).

Merthyr Tydfil, Mid Glamorgan, Wales:
Sister Sandra Follet ''King'' (from Berkshire, England), and
Sister Alexandra Onstein ''Big Ben'' (from The Netherlands).

Bristol, England (Wells Road):
Sister Catherine Dixon (from England).

Blackwood, Gwent, Wales:
Sister Kristi Kae Holmes (from Utah).


Other Comments

I can't thank you enough! for your concern for me after the Sept. 11th attacks. You're the best! LOVE YOU ALL!!