Full Name (Now):
David E.
Served:
May, 1979 to May, 1981
President(s):
Lorenzo N. Hoopes

Family Information
Spouse:
Marlyse
Children:
Levi, Robynn, Rose, Aaron



Personal Information
E-mail addresses and other personal information such as mailing addresses, job information and phone numbers are viewable to other registered alumni only.

To contact the person through the site, Click Here
Personal Photo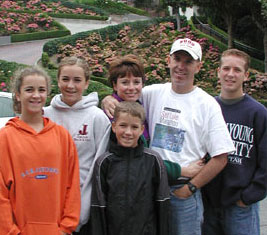 Cities and Companions
Cities

Swansea, Wales (Bradley)
Bristol
Bath (Bell)
Blackwood, Wales (Jewsen)
Glastenbury (Hardy)
St. Ives
Cheltenham
bunch more I can't remember!
Other Comments

Delighted to find this website! Have been in contact with a few people and would love to hear from anyone who served when I did. Especially like to hear from Elder Keith Jewson, who was a rock!