New Search | Add Profile | Edit Profile | Delete Profile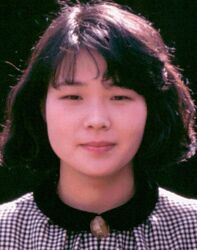 Sister Shie Tanaka
Salem, UT 84653
(801) 423-8150

Send Email
Comments:
I'm hoping to contact some Sapporo RMs who knew Tanaka Shimai (photo), who served during 1987 to 1989-ish, to hear some great experiences. I'm writing an article for submission to be published in the Ensign.

My side of the story started in 1984 when I met her fiancee, Yamazaki Ryosuke kyodai (aka "Peace-ke") in Osaka. He was a popular young man, engaged to be married to Tanaka Shimai (with about $30k already paid to schedule the wedding), but had no idea that the Prophet expected him to go on a mission. He put his life on hold to serve his mission in Sendai from 1987 to 1989-- and in the process led by example his fiancee Tanaka Shimai and about 15~20 others in the ward to serve also.

So the question: How did Sister Tanaka affect YOU or your investigators? What do you remember?

Please contact me directly using the 'Send Email' link above next to the picture: I'm looking forward to your responses.