The Help Area is designed to assist you with many common questions. Most of your questions are answered in the help area. Just click on the Help button below.
The Michigan Lansing Mission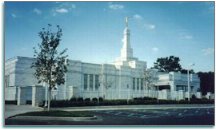 Welcome! This site is dedicated to all the missionaries who served in the Michigan Lansing Mission of the Church of Jesus Christ of Latter-day Saints. Please feel free to browse the Alumni Database, check out the Recent News or post to the Message Board. If you are a visitor and would like to contribute, post a message to our Guest Book.

Please let us know if anything needs to be corrected or to add something. Suggestions and Comments are welcome.