President and Sister Wray (1987-90)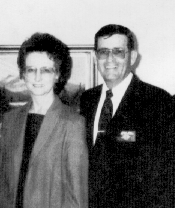 President and Sister Wray are from Bountiful Utah. They are the parents of seven children. President Wray is a graduate of BYU with a degree in Industrial Management and Personnel Management. At the time of his call he was serving as President of the Bountiful South Stake. He was employed at the headquarters of the Church in the Temple Department as Director of Administrative Services.

President Wray passed away on September the 12th, 2002. Here is a link to his online obituary.

http://www.memorialobituaries.com/memorials/memorials.cgi?action=Obit&memid=74381&clientid=russon



Keep the Faith.