New Search | Add Profile | Edit Profile | Delete Profile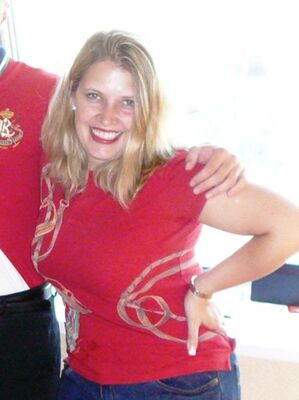 Anya Nikitina Skripko Curtis
Address not available
801-486-2692

Send Email
Comments:
My life is an amazing world with lots of challenges and opportunity! Some days I think I can't go on, but I just keep pressing forward & things get better...

God does have a sence of humor! Right as I was celebrating my 34th birthday August 2008 aboard a restaurant ship in St Pete Russia... I picked up the phone to call my US attorney to inquire on the progress with a case I have been hammered with for the past 2 years... The phone rang.. attorney called to tell me the settlement has been reached. Alleluiah! For two years I was really wondering if he really was there... I was sued by a person I was a Good Samaritan to: I shared my house, my money, anything I had with her & even invited her to Church... only to have her turn around & go after eveyrything I had.

I thril on family history (getting ready to roll out a commercial russian ancestry service) & real estate opportunitites and deals out there!