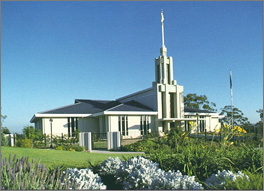 Welcome to the site dedicated to all the missionaries who have served in the Australia Sydney South Mission of The Church of Jesus Christ of Latter-day Saints. Those who served in the former Sydney or East Missions are also welcome to register with us.
Please feel free to browse the Alumni Database, check out the Recent News or post to the Message Board.
OVER 1000! We now have over 1000 alumni registered on this site! Have you invited your friends from the mission to register? Invite a friend today!
Check your E-mail That is, the e-mail address listed in your profile. If your box has been full or your address is no longer valid, it has probably been removed from your profile. See if you or some friends you can contact are listed on the Incorrect E-mail List.
Forgot your username or password? No problem! Just visit the Contact Page for instructions on how to get them.
School is starting! As we meet new people this time of year, it's a great time to share the Gospel! Send a referral to the missionary department.
Craving Pumpkin Soup? Read and contribute to our Recipes Page.
The content of this site is available via RSS.
Please note that when you post an item or update your profile, the changes will not be immediately available, as they must be approved. This is a safeguard to keep inappropriate material out. Suggestions and Comments are welcome and encouraged.
LDS Mission Network Home Support the LDS Mission Network Volunteer your computer skills