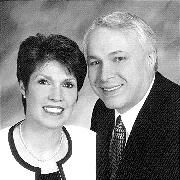 President Kenneth L. Openshaw
Address not available

Email Not Available

Spouse: Charlotte
Served: 2004 - 2007
Associated Alumni
Comments:
Saturday, March 13, 2004
LDS Church News

Kenneth Lynn Openshaw, 59; Chile Santiago South Mission; Trumbull 1st Ward, New Haven Connecticut Stake; bishop; former temple ordinance worker, counselor in a stake presidency, stake and ward Young Men president and missionary in the North Argentine Mission. Consultant. Born in Bremerton, Wash., to Herbert LaVaughn and Shirley Alice Eite Openshaw. Married Lucy Charlotte Wright, five children.
A counselor in a ward Primary presidency and a temple ordinance worker, she is a former stake Relief Society president, stake missionary, Primary chorister and Relief Society teacher. Born in New York City, N.Y., to Jay William and Emily Fox Clawson Wright.
LDS QUOTE:
"You are a great army of returned missionaries. Go forward with new zeal and determination, and through your example shine the light of the gospel in this troubled world. This is the Lord's work in which we are engaged. God lives. Jesus is the Christ. We belong to His Church. This is my witness to you in the name of Jesus Christ, amen."