This site is dedicated to all the missionaries who served in the Brazil Ribeirão Preto Mission of The Church of Jesus Christ of Latter-day Saints. Please feel free to browse the Alumni Database, check out the Recent News or post to the Message Board. If you are not a returned missionary (from this mission) but still would like to contribute, post a message to the Guest Book.

If you haven't registered, Register Here:
returned missionaries
current and upcoming missionaries (or families of)
members in the mission/friends/family members of missionaries

Suggestions and Comments are always welcome. Be sure to let me know if we need to correct or add something. If you are having trouble remembering your username or password to login, search for your profile, then click the Edit Profile link.
Message from the President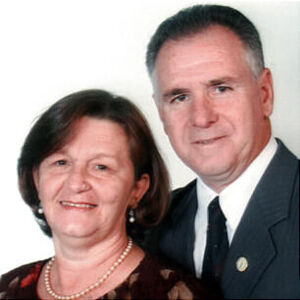 Welcome to the Brazil Ribeirão Preto Mission
We are more than a group of young people--missionaries. We are warriors of righteousness carrying the gospel to the people of the interior of the state of São Paulo (five cities in Minas Gerais and a city in Mato Grosso do Sul also) so that all may be prepared for the second coming of Christ. We are in number approximately 180. We are one third part brazilian; the rest are americans. There are more or less 18 Sister missionaries. The legacy we have received from past missionaries who taught the priciples of the gospel with such fervor that few could negate the Spirit touching their hearts. We fight to pass on this legacy to those who are arriving to participate in the battle. Now the fruits of those past missionaries are the leaders and members of eleven stakes and one district with whom we are baptizing, retaining, and activating in a balanced effort to bring salvation to all. Our families and friends are praying for our success. We are grateful and humbled for the miracles that take place every day. Your participation and support make a difference! Please, continue to be our companions in this marvelous adventure by way of this web page.
Please donate to the LDS Mission Network!
Donating through Paypal is quick,convenient and secure.
Use the button below to start the process.
If you do not want your name listed on the donations page,
be sure and check the anonymous box before you click the button.